Complete your custom cabinetry with a countertop to fit your design and lifestyle
At A&J Woodworking, we provide a large selection of countertops that will fit your needs and style. There are many options to choose from, with a variety of materials, including man-made laminates, natural stones, or combination materials. Each has its own unique properties and benefits. When choosing a countertop, you'll want to consider maintenance, durability, color, and affordability.
We know it can be confusing to pick from your many options. Our team can help you consider the pros and cons of each surface and how it will play into your individual lifestyle.
Your needs and desires will determine which surface is best for you. Together we will discuss things like seamless versus non-seamless appearance, colors and designs, and durability of the different materials. We also have countertops to fit a variety of budgets.
---
Quartz
Quartz is an engineered material that combines the beauty and durability of quartz crystals with man-made resins. Quartz countertops come in a wide range of colors and patterns. Quartz countertops are non-porous, stain resistant, and never need sealed. These countertops are easy to care for and retain their luster for many years.
A&J Woodworking offers the following quartz brands:
---
7 NEW Cambria® Designs
---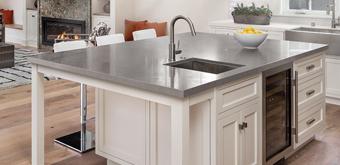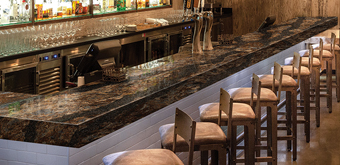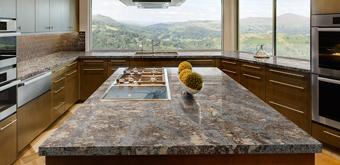 ---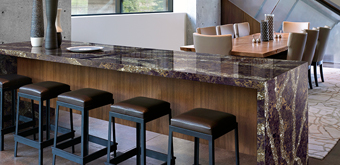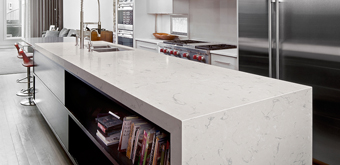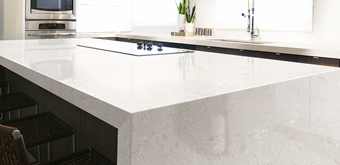 Want to see more?
Visit our showroom to truly experience the natural beauty of Cambria designs and to see all 124 Cambria designs.
For more information on Cambria's Customer Care, click here.
---
Granite
Granite is a 100% natural stone product. It is an igneous substance formed by the solidification of molten rock, containing mainly feldspar and quartz. The color in a slab of granite comes from minerals and organic matter present when the granite was in its molten state. Combining the unique colors of granite with its inherent durability makes granite an excellent choice in both style and practicality.
Granite does not scratch under everyday use and it is heat resistant. However, to protect the finish, hot pans should not be placed directly on a granite countertop. Granite is sealed at the time of fabrication and will need resealed depending on the amount of use.
The Beauty of Granite
---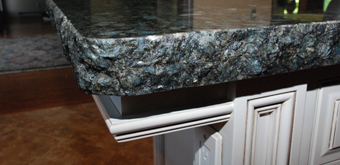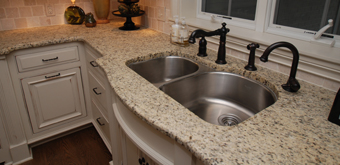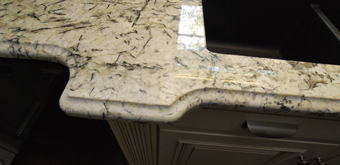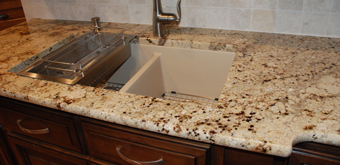 ---
Laminate
Laminate countertops offer the widest selection of colors and finishes at the lowest cost. Laminates are available in solid colors, patterns, wood grains, and metals. Laminate is a strong material in which decorative and core papers are combined with resin and fused together before being applied to a strong substrate.
Laminates can be used on virtually any interior surface, making it a good choice for residential and commercial applications. Laminate is cost effective and is relatively inexpensive to replace if your style or taste changes.
Formica's 180fx® High-Resolution Patterns
---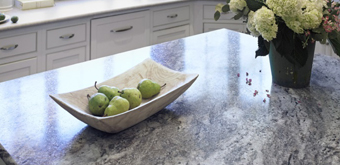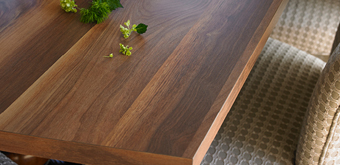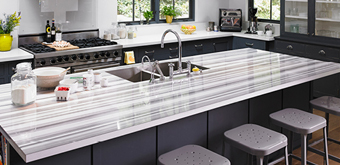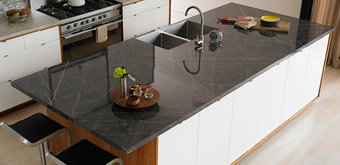 Stop by our showroom to see all the Formica patterns offered through A&J Woodworking.